About Me!
Aloha!
I'm unconditionally committed, dedicated, determined, f ocused and passionate on writing, compiling and completing my self improvement book!
Its an awesome addiction!!!
I have 12 siblings, 32.5 nephews/nieces, over 60 cousins.
I'm an optimistic opportunistic!
I Love Life and Life Loves me :-]
I work hard and work a lot :-]
I bought my first house on my own :-]
Financially Free, Stable n Secure wit no debts!
I pay cash for everything, even my Chevy Tahoe!
I think credit cards are evil! LoL!
That's why I have no credit cards, auto payments, etc.
I love to Dance n write Christian Comedy Rap:)
Aloha da Hula!
Created & Born on da Maui Rock!
Definition of KAHUHU (KA HUHU):
THE ANGRY, THE MAD, THE CRAZY!
ALL TOGETHER = THE INSANE (at least I can admit it!)




Genealogy Traced to Da "KINGS" of France
Representing Hawaiian Bloodline
Kahuhu Klan

King Kahuhu™
A.S.B President
Homecoming King
2 year honorable church mission (Argentina)
4 Time Scripture Master Champion
Duty to God Award
Eagle Scout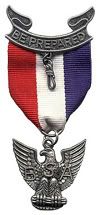 I'm with Christian Souljas Crew known as "b boi poi
What is true charity and service?
Serving others without expecting anything in return;)
NOW DAT SUM TRU ALOHA!

poi (taro)- Hawaiian food dats plain, simple and smooth.
Just like me;) its da way I
"BREAK!"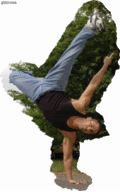 "Adversity causes some men to
BREAK!
others to break records!

"
(William A. Ward)
I'm a Real Estate Investor and
Real Estate Agent wit Better Properties.
Buying/Selling a House
HIT ME UP!
I'LL HOOK YOU UP!